Am I A Loser, If I Accept The Offer Letter From Google As Software Engineer?
Hmmmm, Ohk
I saw this question on Quora, a big platform for questions and answers. A person, who joined Ph.D to research in a technical field stopped dreaming to research, dropped his Ph.D and accepted offer letter from google. There are obviously lots of people are giving answer in a positive manner at the other hand lots of people are started criticise this Quora user.
Because, Google is obviously not a normal thing, it has been the second most valuable and trustworthy brand  world-wide from last 4 years.
"Go to Google and make new life with a very great income"
If you ask to any body same question(Whether I'm loser or not?), I think most of the people will give you the same answer, I have given above.
Most of the IT peoples(like me) see the dream to work in Google and really want to be a part of google. No doubt it's a great platform to learn, to achieve and to earn.
Getting an offer from tech giant Google is not an easy task for everyone. And that too working in a company which provides almost all the basic necessities within the company itself like video games, onsite medical staffs, laundry facilities, gym, free of cost hair-cut, spa and so on.
So accepting offer letter from google obviously doesn't make to loser anyway.
BUT,
You want to do some research and work for your society,
You want to get admission in Ph.D for the medical research,
You always want to become a boss,
You dreamed in my childhood to work for slum child and start some medical institution for them,
And still You've accepted this offer letter, obviously you got lost something, you really wanted since your childhood.
That simply means,
You are compromising with your dream and comfort zone. Because you are going to choose your comfort zone.
You are compromising with your vision and your career. Because you've forgot your dream.
Whether you want to learn in google or you want to learn from google ? That's simply matters. 
Yes. you are a loser
There is no shame to reject that offer letter of Google or fail in the any academic test or exam or any kind of bad experience in business. The real shame will be becoming a generic software engineer who actually thinks he/she can change the world with their code.
Ohhh where are you living ? You know what the reality is you are just writing code to sell more advertising. You are just writing the code as per the other's instructions.
Some people start arguments that, writing code is my passion,
Well, It may be. But don't say then, you will do some innovation. Don't say then, you will boost-up to the world. Don't say that, you are learning from Google.
Because, if you really learn from Google then you'll get that;
 Life is what you make of it.
Google starts in January 1996 by two Ph.D. students Larry Page and Sergey Brin as a research project, when they were studying in the 
Stanford University
,
 California
.
A very interesting thing is, Google's original homepage had a simple design because the company founders had little experience in HTML, the markup language used for designing web pages.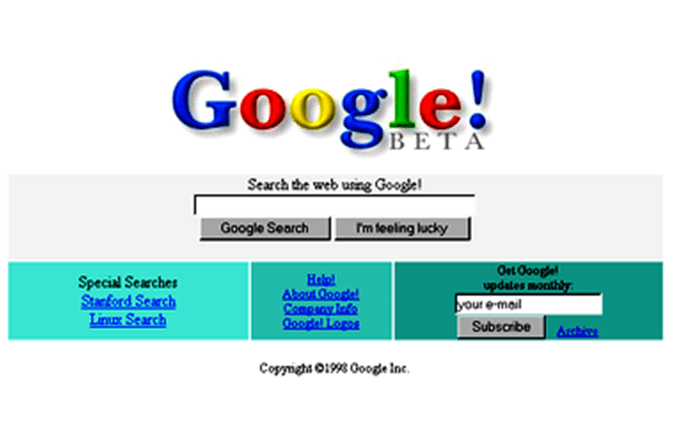 So only with coding you simply can't change the world until you don't have courage to work for your ambition to fulfil your dream and to receive a real success.
Yes. If you have done something like mentioned above you are absolutely a loser. Working at Google means you are working for someone else, rather than being yourself's boss.