A 39 year old mumbaian has finally decided to take this as task to let world know that they are actually going through fake news/articles and believing the same especially those forwarded posts via WhatsApp and Facebook.
Man behind this: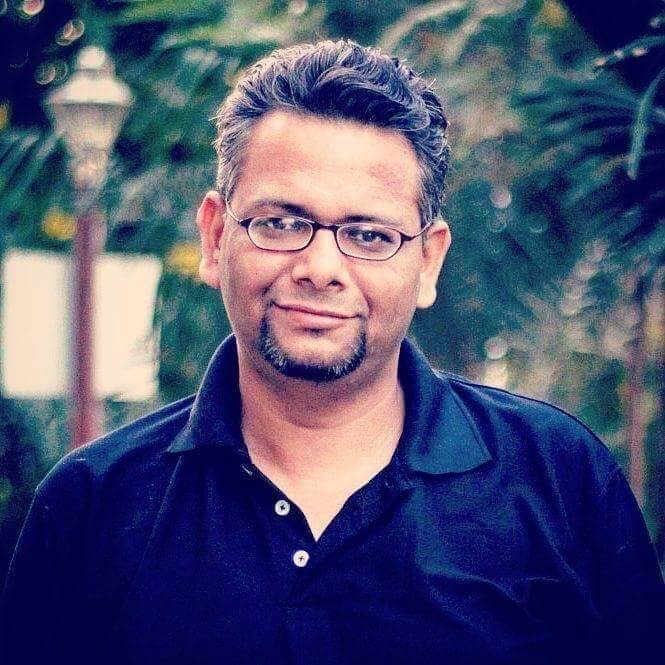 A Computer Engineer by qualification, Pankaj Jain use to get many fake/forwarded messages which were actually fact less and initially he used to tell his relative and friends about its fakeness. But later he realised that it's not only his friends or relative who are getting these fake news but most of us and then he took this as a challenge and a self assigned task to make sure to kill these fake news and hoax as much as possible.
In a personal chat with team of
www.taazatadka.com
, Pankaj says,
"initially used to tell my relatives and friends who forwarded fake news on WhatsApp but then I understood everyone should know"

.
Started is 2015 (almost 2 year from now), this social media hoax slayer is constantly working upon debunking the fake news and surprisingly with all his effort and intelligence he has
debunked/busted more than 1500 fake news
yet.
He is been treated like a social media detective who is busting fake news almost every day.
Understanding Social Media Hoax and need of a Hoax Slayer:
In this Digital Era, where India is still a developing country, it is seen all around lack of awareness and knowledge gives birth to the Unethical, Ill Judgmental scenarios and thoughts.
Most of the population is unheeded towards Education – empowerment, Personality development, Importance of Media and its Use as well Limitations.
Now Social Media is the sweetest spot to reach the scapegoat / Mob, to pump in any X Y Z filthy thought, Content or Image to create commotion, agitation resulting Socio – Political turbulence.
As we are all aware, Social Media user's to the maximum, will straight away LIKE, and Forward the Content or Message without Understanding or getting in to the skin of the info, people become Judgmental, immediately react and forward the same into their group and influential mob to make it big.
As we all agree, we can connect to the most known Indian Proverbs-
'Hum sab Bhed chaal chalne ke aadi hain' ;
'Agar Bandar ke haath Mashaal lag jaye to woh, jungle mein aag laga dega'
.
Yes, actually this are what we are facing in today's scenario and thus we really needed someone to kill those fake news and here is our Pankaj Jain, who started doing it since last 2 years and had been busting it successfully for over 1500 fake news.
On Facebook and Twitter he has been adding likes and followers constantly since he created his hoax slayer. Currently he is having more than 52000 likes on his page.
Recently, we all have seen a photograph where Uttar Pradesh Chief Minister is drinking GauMutra.
Is Yogi Ji drinking GauMutra ?
Actually the reality was that after becoming CM of UP, while on some political visit Yogi Aditynath crunched his thirst at a hand pump.
But the twist came later when the same picture got edited and been presented having a COW in the picture showing that Yogi Ji is drinking GauMutra.
Is Kangana Ranaut requesting all Hindus to put loud speaker on the roof?
Another example where SM hoax slayer have busted the fake new was when we were hearing and reading everywhere that Kangana Ranaut is asking/requesting all Hindus to put loud speaker on the roof of their houses.
Truth was that Kangana never ever said that. When SM hoax slayer went in to understand the news, what they understood is that there are some Facebook pages which are primarily working on fake news only and that not only because of the communal or political gain but also for monitory gains.
It's really shameful act from those pages and one those page from where this fake news got busted is a much known #AjitDovelFanClub page. Surprisingly over 20,000 people have shared it.
One can understand that what kind of loss we will have if heroes like SM hoax slayers would not be there to debunk such fake news.
What other says about SM Hoax Slayer?
We are really indebted to you @SMHoaxSlayer for the immense service you are rendering to the Nation to slay these fake news

— James Wilson (@jamewils) June 11, 2017
Seriously….follow this account/FB-page. Takes the pants off many of those random viral "forwards" that spread false info. https://t.co/3gUYmJf9ZX

— VISHAL DADLANI (@VishalDadlani) October 28, 2016
Impressive story on Pankaj Jain who runs merciless bullshit detector handle @SMHoaxSlayer So needed in fake news era https://t.co/Yhz2Mh9EVX

— Shekhar Gupta (@ShekharGupta) February 3, 2017
In an era of fake news, check out India's homegrown Hoax Slayer https://t.co/B6RClnF32q pic.twitter.com/kzflMEMo3M

— Hindustan Times (@htTweets) January 14, 2017
Indian economist, politician and journalist Arun Shaurie specially told people on NDTV to follow SM Hoax Slayer like website on the daily basis, if want to save this digital era. Not only common people but journalist to check Hoax Slayer regularly, Shaurie said.
Hats off Pankaj
for such efforts and it would be our pleasure helping you debunking any such news in future.