Now a days, hashtag is the real identity and twitter followers are the real supporters of a leader or celebrity.
But, what if we know that, the person to whom we are following are actually has maximum followers as fake. Sometime we also judge popularity of a person on the basis of twitter followers. But you'll be shock when you'll be come to know that, your favorite icon obtained a fake followers era system just to show you wrong counting.
How their fake followers increase day by day ?
Usually these kind of tools they use at starting. Once they become famous they don't use this strategy. Sometime, these campaign are fully paid campaign by their real fans and others also. They increase their followers;
Using online business exchange tools like; hit4hit and like4like.
Develop own software, by which they increase their fan following on social media.
Yes, here're the list of those famous personalities;
Narendra Modi:
The Indian Prime Minister and one of the most famous person in the whole world with 32M Twitter followers. In 2016, Narendra Modi ranked among world's 10 most powerful people by Forbes. He also has the most followers on twitter in India.
But the only thing is many followers in his list are not real. They are fake by profile.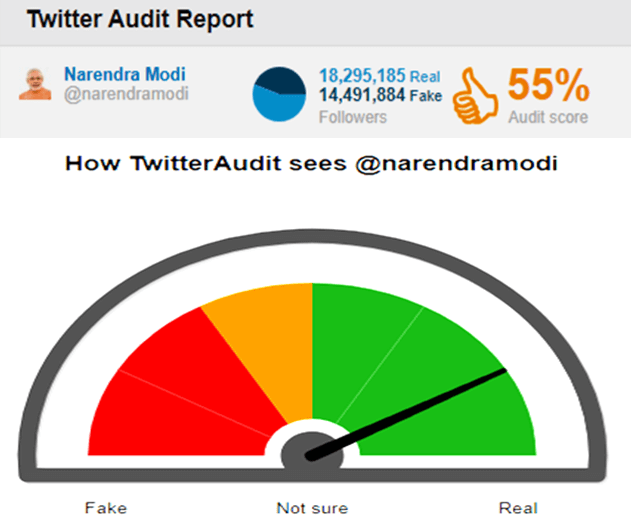 Amitabh Bachchan:
The most famous star of 21st Century Big B. We called him "Mahanayak" and give him lots of respects too. He has second number fan following on twitter in India. He has more than 24M followers on twitter. But his twitter audit report says something very shocking;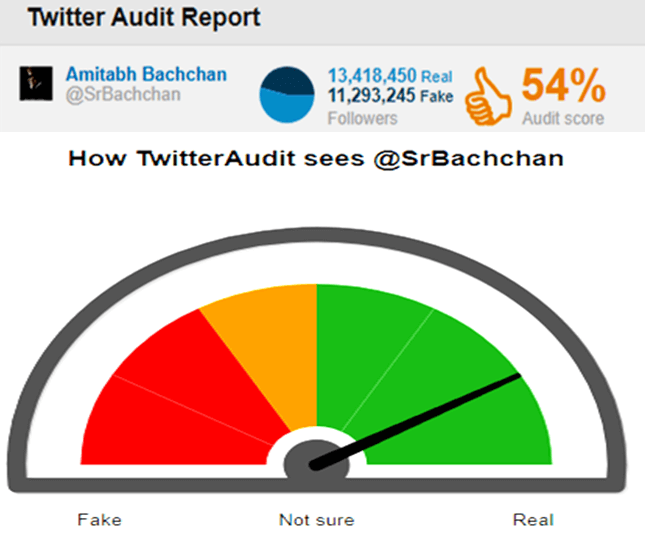 Amit Shah:
Amit Shah, the former president of Bhartiya Janta Party. He is also known as the right hand of the Indian Prime Minister Narendra Modi. He maintain overall social marketing strategy of BJP and Narendra Modi. But unfortunately, his 61% followers are fake on twitter.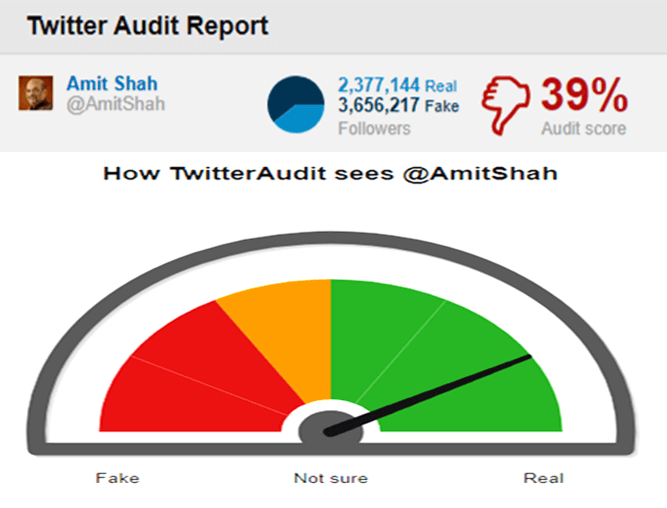 Donald Trump:
45th and current President of the United States. He is a successful businessman and famous TV personality too. He has more than 36M followers on twitter and as per audit report, he has 59% fake followers.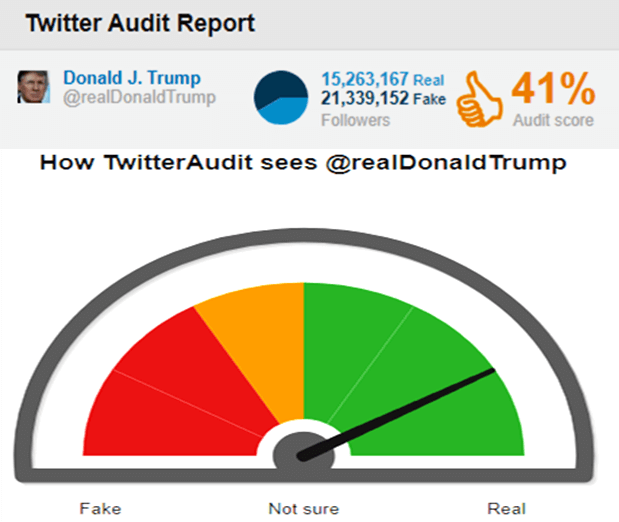 Shahrukh Khan:
The King Khan, legend of current bollywood era and heart beat of girl. One of the most famous bollywood star. Here's the audit report which shows he also has lots of fake followers.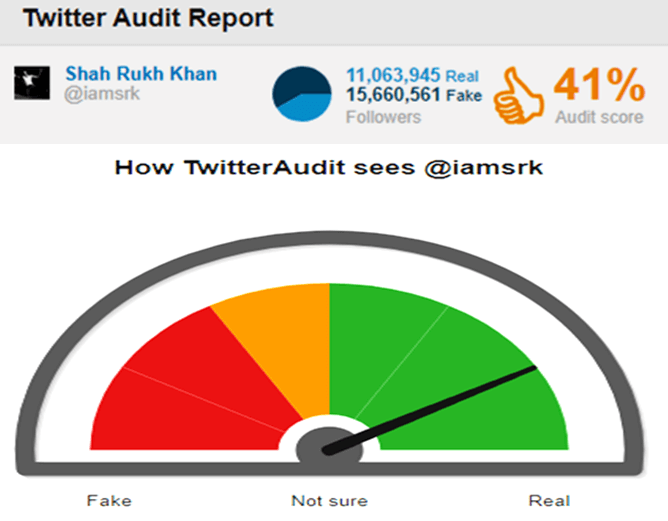 Swami Ramdev:
Yogrishi or Yog Guru Baba Ramdev, fortunately an Indian. He is working in ayurveda, business and politics as well. The good thing is, he is passed in the twitter auditing as he has 60% real followers on twitter.