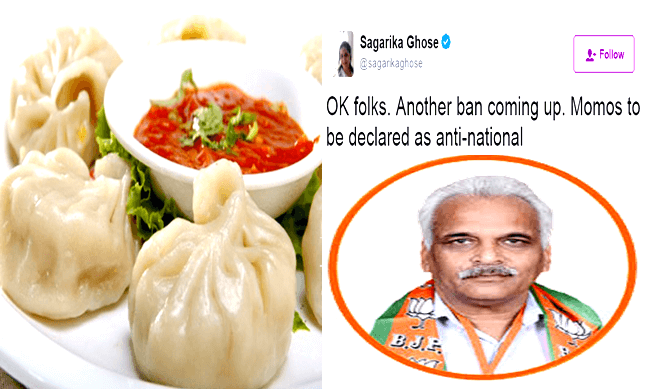 When we think about fast food,Momo's are the first thing that comes in our mind,not because they are tasty but because of their easy availability make them so popular.
It is correct to say that momos are really giving a tough competition to the very famous and tasty Indian snack 'samosa', especially among the younger generations.
Despite this,many people are still against Momo's,yes you read it right!! Rakesh Arora,BJP MLC from J&K,feels that 'Momos are the root cause of several life-threatening diseases,that also includes intestine cancer.
BJP is related to many controversies such as beef-eating and ban on the sale of cattle for slaughter and now BJP MLC is running a campaign against Momo's.
The main reason that Arora is disliking Momo's is that it has
Monosodium Glutamate
which is also referred as
ajinomoto
and is used for increasing the taste of food items.
Regarding ajinomoto, he said
"Ajinomoto, a kind of salt,causes serious diseases, including cancer. It is responsible for converting a minor headache and migraine."
As per National Herald, Ramesh Arora is also not happy about the fact that the foreigners like Bangladeshi and Burmese are carrying out their business of selling Momo's and it is adding more aggressiveness to his campaign.
Ramesh Arora also said that the sale of Momo's has decreased by 35% since he has started the campaign of spreading awareness about side-effects of Momo's through seminars and meetings.
However it seems that his party members are not only willing to leave mom's as Jitender Singh, the Minister of State for PM Office, has been seen enjoying momos in a post on social media site Facebook.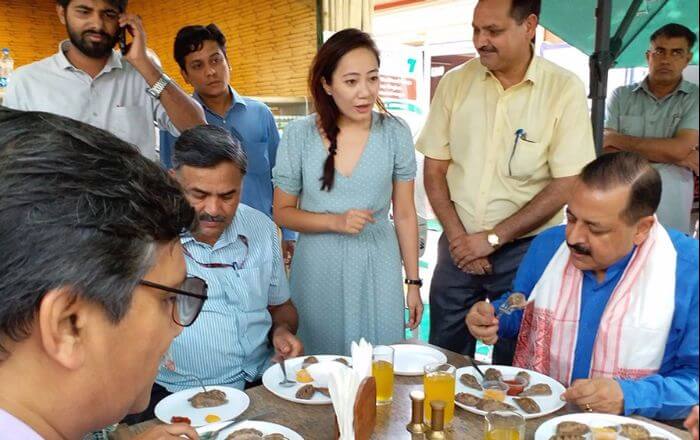 How Twitter Reacted on this Matter;
— Nidhi Razdan (@RazdanNidhi) 7 June 2017
The Confederacy of Dunces attacks a beloved snack: BJP legislator wants momos banned. @htTweets https://t.co/tYYlUqZq8J

— Bobby Ghosh (@ghoshworld) 8 June 2017
Well it's about time. Momos are a menace to society. https://t.co/CxeeHaK5Cj

— José Covaco (@HoeZaay) 7 June 2017
Anti Momo Squads pic.twitter.com/apELfQbLzR

— José Covaco (@HoeZaay) 7 June 2017
Moron Alert!
https://t.co/qpulpKzUK0

— vir sanghvi (@virsanghvi) 8 June 2017
RSS says Gosht chod do! BJP says Momos chod do!!Sangh Parivar has become the "food police" & v have to get r menu card approved from Nagpur

— Shehzad Poonawalla (@Shehzad_Ind) 7 June 2017
No, not joke, Momo ban is next after beef! Maybe we need to protest by each beef momos! 😍

— Hazardous Sarcasm (@dhariyat007) 7 June 2017
OK folks. Another ban coming up. Momos to be declared as anti-national https://t.co/kh5DvseQC8

— Sagarika Ghose (@sagarikaghose) 8 June 2017