Mr. Arvind Kejriwal,
You are a great leader as seen from time to time. People believe in you. They believe in your deeds, and in every step you take, though it may be corruption, demonetization or E.V.M etc. The mass is proud of you, being IITian, a retired civil servant a great educated person. A receiver of  "Ramon Magsaysay Award" for emergent leadership, for involvement in the grassroots movement "Parivartan". A movement for Right-to-information legislation against corruption. These are some few to mention, the list is long.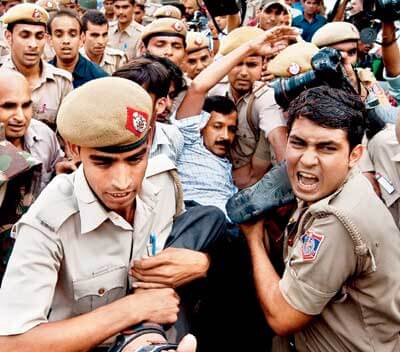 I am not a blind follower (andh bhakts) of Kejriwal. Neither you think, I'll agree on whatever you'll say. I'll not even get pulled by the winds of Modi or Yogi or Kejriwal. The majority of Indians are like me, whom "Modi Waves" will do no harm. I can say so because I have stayed in Delhi, U.P, Karnataka, and has also seen the politics of North Eastern India. I have also seen the effects of many leaders in many regions. So wave doesn't matter I can say.
"India comes first for me Neither Modi, Yogi or Kejriwal "
"Do the right thing the mass is with you"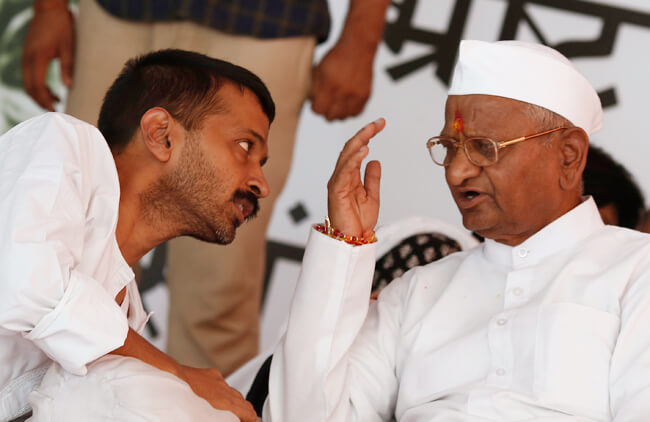 Relay on what you say, never give up, if the cause is truth.
"People are following you . Not like Modi bhakt, but as Desh Bhakt"
. People see their objective , and goals  in you, to make India a corruption free country.
We understand Mr. Kejriwal you are a human too.
Mistakes are likely to happen dear Kejriwal ji. You too will and can make mistakes. You are neither a super human nor an alien. You too belong to this Earth, stuffed with all the qualities of human being. So why to worry. Keep it simple as usual and straight. Have direct connections with the public. The mass of India is in the habit of questioning, though it may be you or him. The Constitution has given the right to question and criticize you.
This questioning will not make me "B.J.P Ka Chamcha" or "Yogi Ji  Ka Rishtedar" or me practicing "Chamchagiri".
I am a true Indian as you are. Let the people say you as anti-Hindu, Secular, Indian or an Italian. You know much more about yourself and your calibre. Have faith and keep proceeding.
Partisanship
We should not follow partisanship or get biased, where a person becomes deeply attached to a particular political party and is not receptive to criticism. In this a person doesn't even see the wrong deeds of his political party and is ready to even fight for his leader.