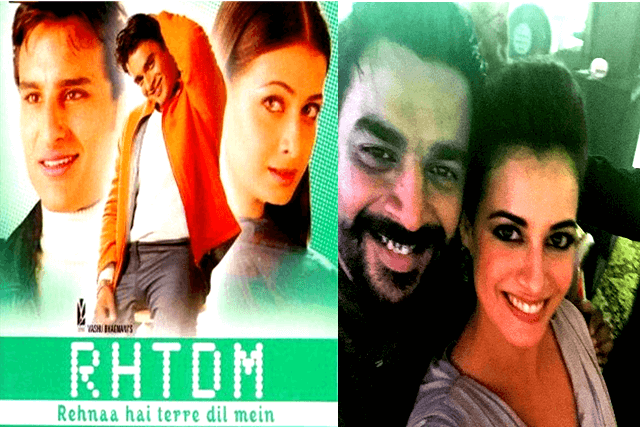 If we talk about unforgettable today's generation  love story, then only one flim come in our mind is "Rehnaa Hai Terre Dil Mein"  of most romantic couple Diya Mirza and Madhavan. never forget their role played by both Diya Mirza and Madhavan. Most cutest couple ever in Bollywood.
Now you all were thinking that why I am talking about this. So don't to worry because if you are missing your most romantic film and couple then there is good news for you all that once again Diya and Madhavan we're coming back in front of you with sequel of the film "Rehnaa Hai Terre Dil Mein"
All fans of Superstar Madhavana and most beautiful Diya Miza were missing them and there flim but not to worry because once they both superstar were be on screen .
In a recent interview with TOI Diya Mirza said that Madhavan and me were very exciting for sequel of Rehna hai Terre Dil mein. She expressed very positive approach toward sequel.
She again added that  "Rehna hai Terre Dil is such a movie that every actor and actress want to play role in their life once. Madhavan and  me were lucky to play such types of role . Because we don't make love stories of older people, and they have every right to love so you never know. But it's an exciting and interesting thought that we are thinking of as well",
The song of this flim like 'Dil Ko Tumse Pyaar Hua' and 'Sach Keh Raha Hai Deewana' were most watchable song on you tube . And even favourite song of  Diya Mirza too.
Even Director of flim "Rehna hai TerreDil me " is too exciting as Fans and actor , actress.
To celebrate 15 years of its release, the 34-year-old actress along with co-star Madhavan recreated the films poster, something which she says was a tribute to the fans.