My Journey: First time, I had alcohol when I were 9 years old. I had my first taste of alcohol. As the years went on...
Online contests are the best marketing tactic ever invented. Not only do online contest offer a great opportunity for the firm to interact with...
As have been written someplace, online schooling might merely be one of the new waves of the future. As contemporary lifestyle receives quicker and...
10 prime things about personal finance that someone without a finance background must know? 1. Discipline and Consistent: Many of people do not worry about their finances...
Recipe: How To Make Eggless Brookies (Brownie Plus Cookies) ? INGREDIENTS: 1. 1 CUP MAIDA 2. 1/2 CUP POWDERED SUGAR 3. 1/3 COCOA POWDER 4. 1/2 BAKING SODA 5. 1/2 BAKING...
Chilli paneer recipe has very simple procedure but, very popular because of its taste.This is Indo-Chinese food which is use for as a starter. Time...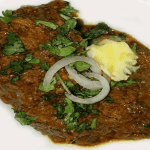 Ingredients for Kadhai Chicken: Chicken - 1 Kg Onion - 6 Tomato Puree - 1 Garam Masala - 2 table spoon Butter - 100 Gm. Salt - 1 table spoon...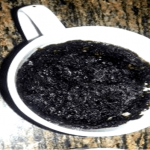 2 min Eggless Microwave Chocolate Mug cake Craving for chocolate cake all of a sudden? Then this is for you....You just need 2mins (bus 2...
Aloo Gobhi Sabji (Potato Cauliflower Gravy) Type 2 Hello everyone..how are you all?? Summer is the time which makes almost every homemaker lazy...ufff...bahut garmi hai...
Bread Cutlet Hello everyone..Today I am sharing the recipe of bread cutlet with you all. Its basically the masala potatoes stuffed in bread and deep...