You can pull off everything if you have a good body. Either you are blessed with one or work towards it. You can even...
1. AIB(All India Bakchod): https://www.youtube.com/watch?v=aW9BEJWgfMk Subscribe the channel Channel Description: They make sketches, podcasts, web shows and other things for the internet validation. You can check out behind the...
As have been written someplace, online schooling might merely be one of the new waves of the future. As contemporary lifestyle receives quicker and...
Fear of Job is the big thing in India now a days. Almost over 17% of Indian employees have this fear of loosing their...
Recipe : Eggless Red Velvet Cupcakes in a Cooker Ingredients  1cup  :maida 1/2 cup :powdered sugar 1/4 cup :cocoa powder 1/2 cup : baking soda 1/2 cup :baking powder 3 tablespoons...
Recipe: How To Make Eggless Brookies (Brownie Plus Cookies) ? INGREDIENTS: 1. 1 CUP MAIDA 2. 1/2 CUP POWDERED SUGAR 3. 1/3 COCOA POWDER 4. 1/2 BAKING SODA 5. 1/2 BAKING...
Chilli paneer recipe has very simple procedure but, very popular because of its taste.This is Indo-Chinese food which is use for as a starter. Time...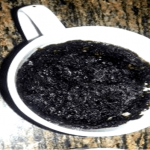 2 min Eggless Microwave Chocolate Mug cake Craving for chocolate cake all of a sudden? Then this is for you....You just need 2mins (bus 2...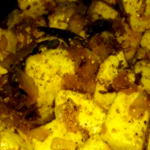 Jhatpat Paneer Hello everyone... Today I have prepared Jhatpat Paneer for evening tea. This is a must try snack for Choti choti bhook. Its very...
Masala Pasta recipe is very easy to make and delicious with flavour of Indian spices. It is very favourite among food lover that's of it...