Valentine's day is just around the corner which means couples everywhere are getting themselves into a flurry trying to decide how to spend the...
Online contests are the best marketing tactic ever invented. Not only do online contest offer a great opportunity for the firm to interact with...
As have been written someplace, online schooling might merely be one of the new waves of the future. As contemporary lifestyle receives quicker and...
Most promising thing in any budget for a common man is the amount of tax he is going to pay and this budget...
Aloo Gobhi Sabji (Potato Cauliflower Gravy) Type-1 Hello Homemakers, Today I am sharing with you all a very interesting recipe. I just love mouth watering aloo...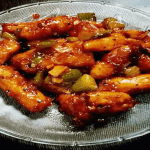 Crispy baby corn is Indo - Chinese recipe which are very tasty and famous in India. You can serve this recipe as a starter...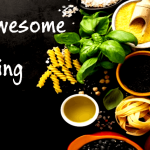 Hi guys! We cook foods alot, probably everyday but  due to some silly mistakes or lack of knowledge we make food which is not...
Aloo Gobhi Sabji (Potato Cauliflower Gravy) Type 2 Hello everyone..how are you all?? Summer is the time which makes almost every homemaker lazy...ufff...bahut garmi hai...
Yummy Cheesy Onion Sandwich Today I had prepared Cheesy onion sandwich... yummm.. I just love cheese. I wanted to eat something cheesy this morning. So...